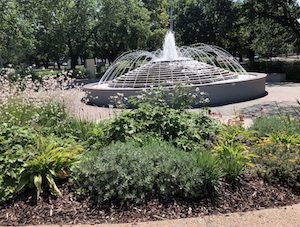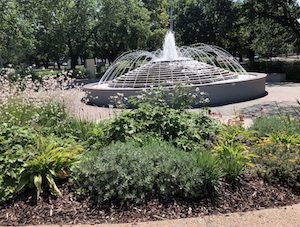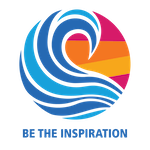 Good Evening and Welcome to the Club
Where Great Things Happen
News from the Rotary Club of Sunbury Click Pictures for more Information.
John Stafford & Jane Voom (The president and former president of the St Vincent De Paul Conference)spoke about Vinnies.
John Stafford and Jane Voom
Trevor Dunn and Rosa McCall from the Sunbury and District Heritage Association spoke on the History of Sunbury.
Dr Merv Minett thanked by Dr Robert Iles
We typically dont recognise educational titles. But there are a few in the club who have attained their PhD in their chosen field of work. The member behind the badge is an excellent insight into the Rotarians we work along side every week. Thanks to Dr. Merv Minett for telling us about his career and early times in Engineering as a Designer/Draftsperson at places like the old Gas and Fuel Corporation and later in Education at Footscray Institute of Technology and Victoria University..
Dr Merv Minett thanked by Dr Robert Iles
On the 22nd of January our guest speaker was Jack Medcraft. Jack's talk was very well received. Jack is a colourful and passionate member of our community and told he enthralled members as he discussed his role with Victims of Crime and the Hume City Council.
Meeting with Jack Medcraft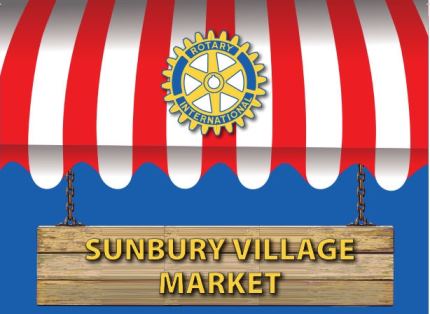 Sunbury Village Market
Every second Saturday of the Month, except January, at the Sunbury Memorial Hall and Village Green, Stawell St, Sunbury.
Next Date: Saturday the 9th of March 2019.

The Village Market is also On FaceBook
Melbourne Convention 2023
Melbourne has been chosen as the host city for the 2023 Rotary International Convention. Melbournes selection came at the most recent meeting of the Board of Rotary International meeting in San Diego on 23 January. It follows an extensive bid submitted by the local Bid Team and a site visit by a six member Rotary assessment panel in November. Melbourne was the preferred city over London. Melbourne was asked to bid for the Convention following the withdrawal of Gothenburg, Sweden, who had tentatively been awarded the 2023 Convention. Planned to attract over 20,000 delegates, it will be the largest conference secured this century for Victoria. It will be the second Rotary International Convention for the city, thirty years since the city first hosted the Convention, when 22,000 attended. Melbourne is a Big Events City! Rotary is a Big Events organisation! The global spotlight will be on Melbourne and how we present ourselves to the world. The Convention will take place in late May 2023 using superb venues: Rod Laver Arena and the Melbourne Convention and Exhibition Centre. All activities and events are within the Heart and Soul of Melbourne. This is now a multi-district project initiated by RC Melbourne and D9800. A vital part of hosting is to have an engaged and energised volunteer team to assist all visitors during the Convention. So, Save The Dates: 26-31 May 2023! Further information and an opportunity to iew the bid teams video will be available in the Rotary Showcase at the Victorian Multi District Conference at the Melbourne Convention and Exhibition Centre 15-17 February.
FURTHER INFORMATION David Anderson
0418 533 959
email ando.in.yea@bigpond.com
Melbourne Convention 2023