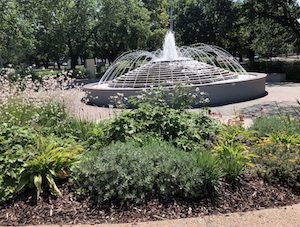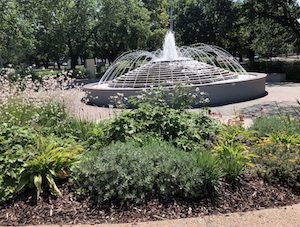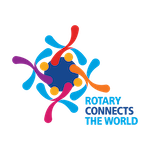 Good Morning and Welcome to the Club
Where Great Things Happen
Visits to this Page
17507
News from the Rotary Club of Sunbury Click Pictures for more Information.
Christmas Market
Our Village Market was successful on Saturday. Everbody had the Christmas spirit, some dressing up as Santa, Mrs Claus and also our very own Scottish Mrs Claus. Santas big red chair was very successful. Even the big kids had a visit to Santa. Thanks Joe Scordia for being a great Santa. Thank you to Janelle and Theo for all your work bringing the chair to the market and a big thank you to everyone who helped at the market in every way.
By Janine Reinking
Righteous Dogs
At our last fprmal meeting for the year our, speaker was Joanne Baker from Righteous Pups Australia. Joanne informed us of the training they do with dogs to help the elderly, people with autism and seizures. The dogs are trained and then go to homes where people of all ages are in need of assistance. Everyone enjoyed our speaker and lots of questions were asked. An enjoyable evening..
By Janine Reinking
Club Members with the Spreakers from Righteous Dogs
Jeremy Hearne and Rob Charlesworth from The Sunbury Community Health
Our speaker last week was very interesting informing us about the Sunbury Community Health and Mens Shed. Our speakers were Jeremy Hearne and Rob Charlesworth from Sunbury Community Health. They have 200 employees and 75 volunteers. There are 20 people in the Mens Shed and they are all involved in a variety of programs including a theatre group, mens health, mental health, aged care and leadership outcomes. Their main aim is to improve mens health and well being.
By Janine Reinking
Jeremy and Rob thanked by Damian Harman
President Janie and Fred visited the Sunbury Distinctive Options
Not so long ago Fred and myself were guest speakers at Distinctive Options in Sunbury. This group have been learning about clubs in the community and what they do to help. I explained what our club does and they were full of questions and very inquisitive. They were especially interested in our Country and Western night and Santa at the Market. We should be seeing a few turn up at the market and I offered them to help in some way. We both enjoyed speaking to this group of happy and friendly people.
By Janine Reinking
Fred and Janine with the folks from Distictive Options
Smey Khem and Ray Zepp from Dewy Institute Cambodia
Recently we heard from our Cambodian friends, Smey Khem and Ray Zepp, about the Dewey International Education and Training School in Battambang. DI was founded in 2010 and now has 13 schools around Battambang starting from kindergarten through to Primary and Secondary, and then through to University level. They are supported by countries around the world.
By Janine Reinking
Smey and Ray thanked by Kerry Kirk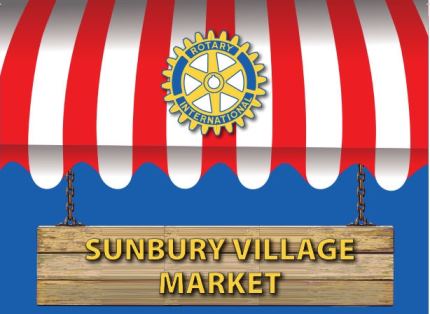 Sunbury Village Market
Every second Saturday of the Month, except January, at the Sunbury Memorial Hall and Village Green, Stawell St, Sunbury.
Next Market Date: Saturday February the 8th
Come along and grab a bargain for Christmas.
New Stallholders Welcome, we are particularly wanting Food, Produce Vendors and second Hand Goods.
Ring 0400 907 793 or go to Stall Application

We are also On FaceBook
The Rotary name and logo are the exclusive property of Rotary International and are used here under
Rotary International Internet Policy Guidelines. Copyright2019 Rotary Club of Sunbury
This Website is Designed by the Rotary Club of Sunbury | Supported by Southern Star Internet