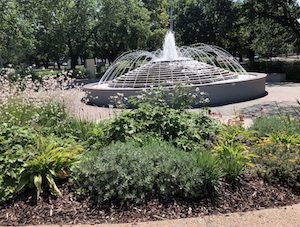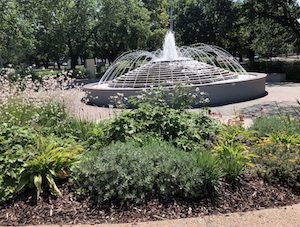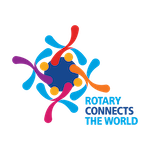 Good Afternoon and Welcome to the Club
Where Great Things Happen
Visits to this Page
14503
News from the Rotary Club of Sunbury Click Pictures for more Information.
Paul Craig - Member Behind the Badge
Our speaker last week was Paul Craig. Paul is a member of the RC of Sunbury and gave a Member Behind the Bagdge talk. It is always great to hear of great stories that our own members can relate.
By Merv Minett
Paul thanked by David Allan
Working at the MotoGP
Service Above Self was certainly in affect at the Phillip Island Moto GP last weekend. I was very proud to see a large number from our club donating their time for the Friday, Saturday and Sunday. They all worked very hard in some very bad weather conditions but they all came back smiling and happy. Well done to you all! This will be a yearly event to raise money for the RCH. Other clubs joined us to raise money for their projects. Mt Waverley and Bacchus Marsh were in full action in the bad weather conditions. I have received great reports from them and they were very happy with the weekend. red and myself will personally visit their clubs to donate money for their projects. Well done to all involved.
By Janine Reinking
District Governor Brian Peters Visit.
A great meeting was had by all when our DG, Brian Peters, attended our club meeting on 22nd October. We also welcomed our AG, Kaye Gauci. Kaye always enjoys our clubs company. We had a good crowd and a fun night. Brians talk on Polio was very informative. It is great to see our club members so relaxed and fun loving.
By Janine Reinking
Brian thanked by Pres Janine
Jeb Summers from Save-our-services-Australia.
Our speaker last week was Jeb Summers, President of Save our Services Australia. He spoke on mental health issues in the services. What a brave and inspiring young man to speak about his own personal issues on mental health. He served in Afghanistan and returned to Australia in 2009. He was left with anxiety problems and will probably never overcome these issues. As it is Rotary Mental Health month in October, Jeb fitted our speaker selection perfectly. Every Rotarian wore a hat as it was our hat night. Some funny, some not so funny but we all got into the spirit of it all. .
By Merv Minett
Charter Member Les Whorlow's 90th Birthday Celebration.
Recently the celebrated Les Whorlows 90th birthday and honouring him with life membership. Les is a charter member of our club serving 47 years after our club was chartered in April 1973. Many of Less family attended along with distinguished guests, fellow Rotarians and friends.
By Janine Reinking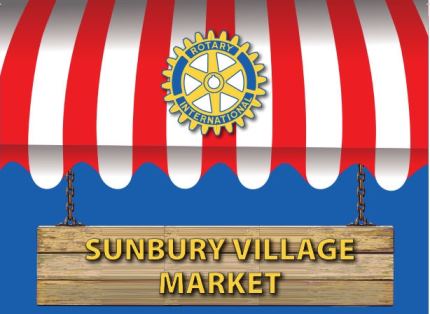 Sunbury Village Market
Every second Saturday of the Month, except January, at the Sunbury Memorial Hall and Village Green, Stawell St, Sunbury.
Next Market Date: Saturday December the 14th
Come along and grab a bargain for Christmas.
New Stallholders Welcome, we are particularly wanting Food, Produce Vendors and second Hand Goods.
Ring 0400 907 793 or go to Stall Application

We are also On FaceBook
The Rotary name and logo are the exclusive property of Rotary International and are used here under
Rotary International Internet Policy Guidelines. Copyright2019 Rotary Club of Sunbury
This Website is Designed by the Rotary Club of Sunbury | Supported by Southern Star Internet