The Rotary Theme for 2016/2017 is
Rotary Serving Humanity
The Rotary Area of Focus for December is The Rotary Family - December
This is a good opportunity to ensure that your club is well informed on the vast range of activities that all go to make up the organisation of Rotary International.
.
We meet on Tuesdays at 6:30 for 7pm.
The venue is the Nook Cafe and Wine Bar
Olive Tree Hotel 111 Evans St, Sunbury, Victoria,

The Rotary Club of Sunbury is conducting a Raffle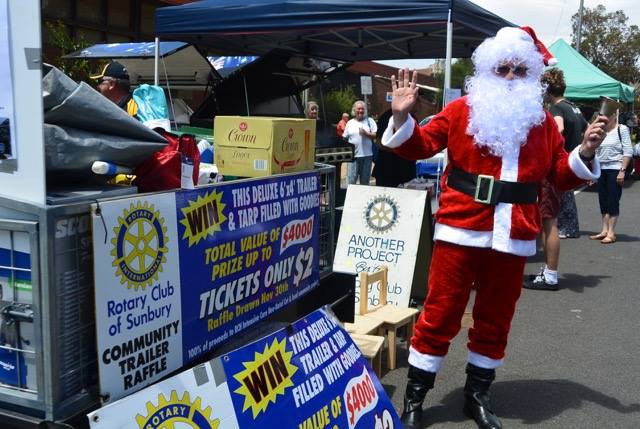 The prize is a 6 x 4 Trailer full of goods. Ticket sellers will be out and about Sunbury until the draw on December the 10th at the Sunbury Village Market. The proceeds from this raffle go to supporting a Post Natal Cot at the Royal Children's Hospital.
Please help us by buying a book of tickets by
Contact us by email
Or contact Joe Scordia on 0433 299 965
---
Club and Fundraising Calendar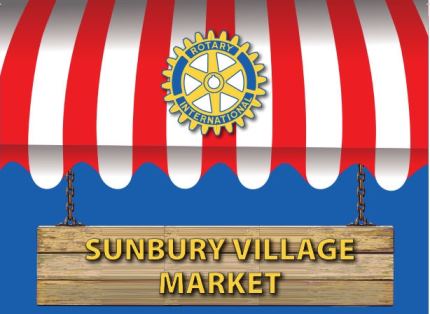 The Sunbury Village Markets will be held on:
Saturday the 10th of December
The venue is the Sunbury Memorial Hall and Village Green, Stawell St, Sunbury.
Please use the following link for exiting Stallholders to update or for New Applications
See our newsletter
For stall information and application see Details

The Village Market is also On FaceBook
---
Sunbury Neighbourhood Kitchen Inc

The Sunbury Neighbourhood Kitchen is on Facebook
A website will be available soon.
The Rotary Club of Sunbury is a sponsor of the SNKI.
So come along if you are hungry and would like a meal or wish to volunteer or just to chat.
Sunbury Neighbourhood House and Community Centre 531 Elizabeth Drive, Sunbury.