Club Members, Honorary Members and Fiends of Rotary can log in at Member Login.
Please note that due to COVID-19 the Rotary Club of Sunbury are not meeting physically but are meeting via Zoom fortnightly.
News from the Rotary Club of Sunbury Click Pictures for more Information.
Living with Plastic by Jamieson Kirk
Living With Plastic.
Last week our guest speaker was Jamieson Kirk a member of the Rotary Club of Sunbury. Jamieson spoke about living with Plastic a topic for which she is very passionate about. She showed how the didfferent plastic types fitted into the ranges of Recyclable and Bio-Degradable. This information is very useful in deciding which rubbish to use. Jamieson also spoke on the issue of microwaving food in plastic containers and the issues of storing food.
More information ca be got at the link below.
Jamieson was thanked by David Allan.
Click for Information
Rotary Overseas Recycled Playgrounds
Rotary Overseas Recycled Playgrounds.
Project Descripion: Playgrounds are removed for many different reasons and are consigned to Landfill. The RORP Project run by Rotary offers an alterna ve that is a win-win-win. For a small charge a RORP Team from a local Rotary Club will be mobilised to work with your team and the contractor you engage to assist with the removal and transport of the playground from the site. This charge is NOT an addi onal project cost to your budget as it is less than the cost of disposing of the old playground! The dismantled playground, along with all of its details including plans drawn by RORP, will then be shipped to a developing country in a container with other playgrounds where they will be reinstalled by a local Rotary Club for use by needy children. All legal issues have been addressed with an Indemnity Form, approved by the Municipal Association of Victoria, available from RORP or the Rotary Club of Flemington-Kensington.

For more information go to
.....More
Helping our Hospital Heroes Australia
Helping our Hospital Heroes Australia.
On March 24, two short weeks ago Sunbury Rotarian and a Nursing Unit Manager at Royal Melbourne Hospital, Janelle Walters sent President Janine Reinking and Past President Kerry Kirk from the Rotary Club of Sunbury an email asking if we knew someone who sewed. She wanted to get some scrub hats for her nurses at the Royal Melbourne Hospital in preparation for the peak of COVID-19. You see she noticed that nurses, like all of us, couldnt help but touch their hair during the day; caps are no longer part of their uniform and there was no research confirming how long or if COVID-19 lived on hair.
President Janine is a seamstress and dress designer by trade and jumped into action and Kerry Kirk used her IT and networking skills to enlist one of our Rotary Community Corps members, Deb Elliot and they were off. The task 1000 caps for RMH as quick as possible.
A Facebook group was created and now has over 700 members, including Rotarians from Numurkah, Western Endeavour in Perth and Kenmore in Queensland. A RAWS Project has been set up, 105-2019-20 and put on the Rotary crowd funding platform. Within 2 weeks, we have delivered the 1000 to Royal Melbourne Hospital and the team has received more requests for thousands more from the Box Hill Hospital, Royal Perth Hospital, Royal Childrens Hospital and many more. The Caps are not official Personal Protection Equipment (PPE) and are optional for nurses to wear.
Some are wearing under their PPE as extra protection, others that arent in the COVID-19 wards, like Emergency wards are just using them as extra protection to help keep their families safe. Sew-ers are using their own or donated materials, and cottons. Infection control procedures are in place before distribution. To donate to this worthy cause to fund more materials for sewers go to RAWCS Website or for more information or to get involved please contact Janine Reinking, Rotary Club of Sunbury President, 0433 581 973.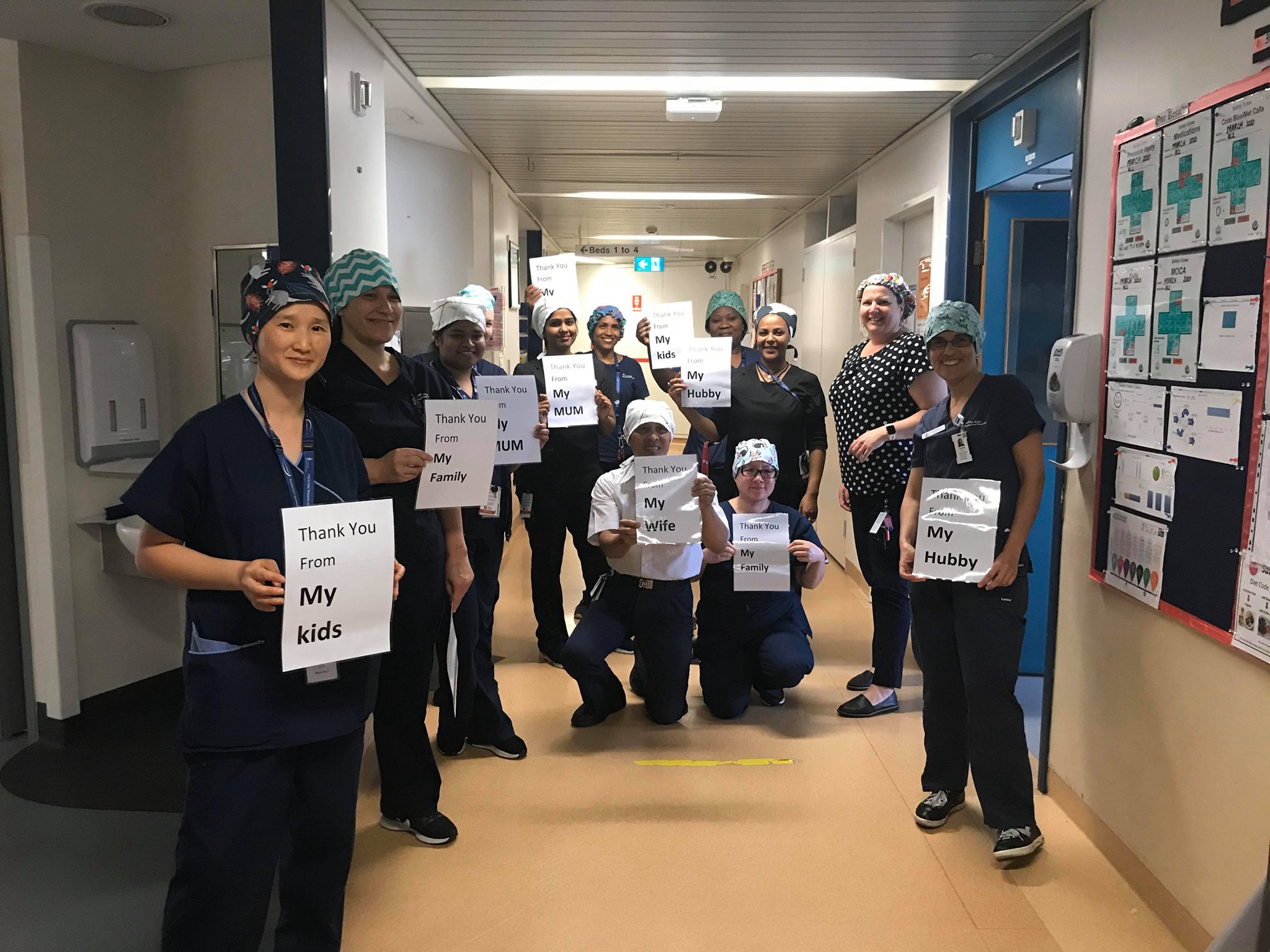 For more information about volunteering etc go to
HOHHAH Website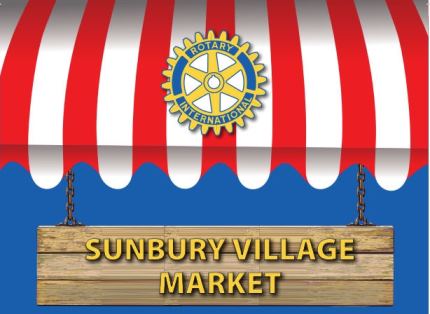 Sunbury Village Market
Every second Saturday of the Month, except January, at the Sunbury Memorial Hall and Village Green, Stawell St, Sunbury.
MARKET CANCELLED due to COVID-19.
At this stage it looks like it might be some time before we can re-commence.
We will endeavour to keep you informed as soon as possible. We are taking this measure as we believe the health of our stallholders an customers is of paramount.
Please accept our apologies for any inconvenience caused.

We are also On FaceBook
The Rotary name and logo are the exclusive property of Rotary International and are used here under
Rotary International Internet Policy Guidelines. Copyright 2020 Rotary Club of Sunbury
This Website is Designed by the Rotary Club of Sunbury | Supported by Southern Star Internet