Click picture for lager viewing.
If Video it will play as per the browser type and settings.
Click Return to Select Project.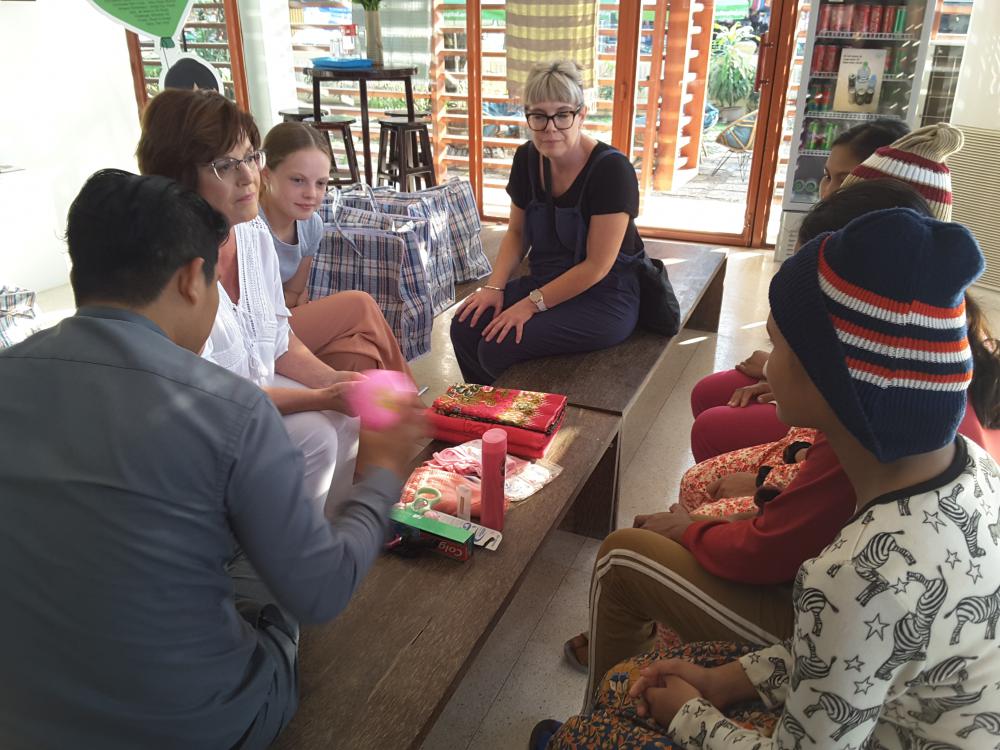 Maternal Health Kits
About 2 years ago PP Janine Reinking took her daughter Carly and grand daughter Ruby to Cambodia to start the Maternal Health Kits Program. Three generations on One project!
The Rotaract Club of Battambang, Cambodia have now taken over the project, due to Covid, and we have just sent them $1215.00 to start the project, they are a very enthusiastic club whom Janine met on her last visit.
Each kit costs on average of $40. Janine was taking some donations with her on a further visit but this will not happen for a long time because of travel restrictions. All products now will be purchased at the local market.
This is a RAWCS Project 95-2020-21
This is a Ongoing Project.