The Rotary Theme for 2018/2019 is
Be the Inspiration
The Rotary Monthly theme for September is Economic and Community Development
We meet on Tuesdays at 6:30 for 7pm.
The venue is the Nook Cafe and Wine Bar
Olive Tree Hotel 111 Evans St, Sunbury, Victoria,

Club Stories
Recently we were fortunate to have Greg Brown give the club an overview of the Operations and mission of Western Water. It was an excellent rundown of the water sources and water treatment facilities in our region, their capacity and current levels and uses. It was only a small team that were present to hear Gregs informative presentation and he brought goodies with him, drink bottles, pens, shower timers and plugs. Our, local households, use of water is creeping up again and Greg had a special message to try and be frugal with this precious resource in these times of drought, limiting household usage to a target 155 Litres. Sunbury switched to Melbourne Water in 2016 and is still on Melbourne water as the local reserves together are still under 50% of capacity.
×
---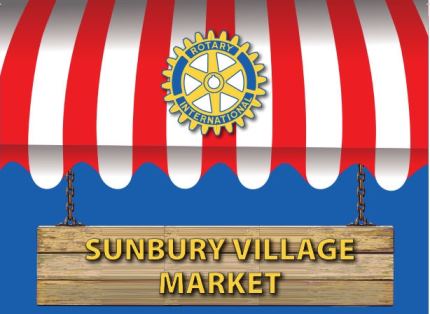 Sunbury Village Market
Every second Saturday of the Month, except January, at the Sunbury Memorial Hall and Village Green, Stawell St, Sunbury.
The next market will be held on
Saturday the 10th of November 2018.
Please use the following link for exiting Stallholders to update or for New Applications
Please read the instructions on the next screen carefully. Details

The Village Market is also On FaceBook
---